Tourism and Activities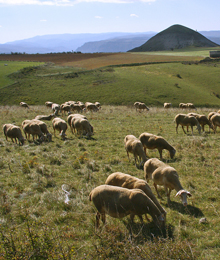 In the heart of Lozère: an area of conservation
Located on the outskirts of Auvergne and Languedoc Roussillon, the Brunel establishments enjoy a vast area just waiting to be explored! Via the lake road in Aubrac, through the steep trails of Margeride, passing the summits of the Monts du Cantal, up to the landscapes surrounding the Gorges du Tarn, conquer these immense spaces and discover a fauna and a flora still very much a part of this wild terrain!!!!
Finally, the gastronomy of Lozère expresses the deep links between man and the land: examples include 'aligot' (a garlic mayonnaise dish), 'coupetade' (a bread and butter pudding with dried fruits), 'truffade' (thick potato pancakes) and 'veloute' (creamed soup). Treat yourself to a veritable journey through the products of these lands, savour the rustic and authentic tastes.
Sports and Leisure
Whether you are a seasoned athlete or a Sunday walker, Lozère is a joy to uncover:
Numerous hiking trails such as the famous 'Way of Saint James' and 'Way of Stevenson',
Beautiful, hilly, winding roads to sharpen your calf muscles as you follow in the traces of the Tour de France champions,
Beautiful water courses leading to "No kill" zones for sport fishing - 1st and 2nd category and lakes for fresh water predator fishing…..
Various trails for the more adventurous: Mountain bikes, motorbikes, quads….
Extreme sports: paragliding, hot air ballooning, ULM flights alongside the migratory geese
Other sports: horse riding, golf, treetop adventure park and winter sports…
Lovers of bubbles and warm waters should make their way to one of the region's many spas, where they are sure to find the serenity, well-being and relaxation they seek.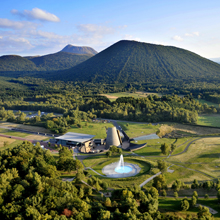 Touristic activities
Not to be missed :
Le Parc des Bisons d'Europe (European bison park)
Les Loups de Gévaudan (The wolves of Gévaudan)
Le Musée de la Bête du Gévaudan (Museum - The Beast of Gevaudan)
Le Viaduc de Garabit (Viaduct of Garabit)
Chaudes Aigues (Spa town with hottest natural waters in Europe)
L'Aven Armand (Underground cave system with stalactite and stalagmite formations)
Vulcania (Amusement park)
What's On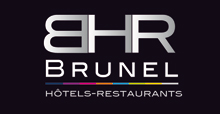 From 7th to 11th August 2012, discover the 6th Celtic music festival, the 'Festival en Gévaudan Celte', in Saugues.
For further information:
http://www.festivalengevaudan.com
Please see the Lozère tourist information site:
Links