Les Portes d'Apcher - Atmosphere & Services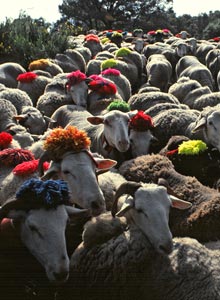 The Road to your Holidays
Located on the A75 at the entrance to Saint Chély d'Apcher, the hotel restaurant, 'Les Portes d'Apcher', is an essential stop on your holiday route or an ideal starting point for sporting outings.
Nature is the main theme in this surprising decor: trees, lawns, living walls and garden chairs will give a real holiday feeling to your stopover. Here, typical southern cuisine is combined with the more specific styles of Aubrac and Margeride. You will be left in no doubt as to the nature-loving side of this restaurant, with its stone and green decor and beautiful views of the surrounding mountains.
16 contemporary guestrooms, meeting rooms and its own pine forest provide a unique place, perfect for your family, professional or sporting events.
Services
2 star hotel-restaurant
Set in the heart of the Lozère
16 contemporary guestrooms
Television and Canal +
Restaurant with views of the Margeride area
Outdoor terrace
Bar
Complimentary Wi-Fi
Seminar rooms
Banquet and wedding rooms
Pets admitted
Breakfast buffet or room service
Closed weekly from Sunday night to Monday afternoon (except July and August)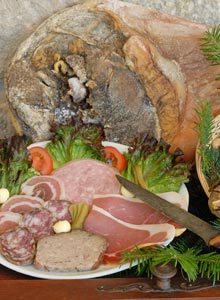 Contact
Les Portes d'Apcher**
Avenue de Saint Flour
48200 Saint-Chély-D''Apcher
Your representative: Sonia

Tel.: +33 (0)4 66 31 00 46
Fax: +33 (0)4 66 31 28 85
Mail: les.portes.dapcher@orange.fr
What's On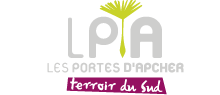 'Les Portes d'Apcher' and its luxury delicatessen...
Links