The BHR Brunel Group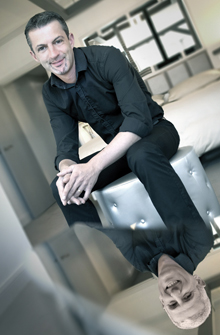 The World of Brunel
The Brunel family knows how to enchant and make dream even the most misanthropic. Discover their five worlds: a 4 star château in the heart of Gevaudan, a 3 star hotel of refined dignity and decorum, a hotel between Margeride and Aubrac, a dining area at the 'aire de la Lozère' (service station -A75), a suite dedicated to well-being and relaxation, and an exceptional catering service!!!
This is a family business, to which each member brings his or her own personal touch, inspired by his or her travels and great loves. 'Be prepared to challenge conventional wisdom', this is a phrase that perfectly characterises the Brunel philosophy.
These worlds are set mid-way between dreamlike transparency and plush landscapes, each of these places bearing the hallmark of their creator. A unique décor and ambience is present in each of the Brunel establishments, allowing you that perfect stay… to live the reality behind the dream…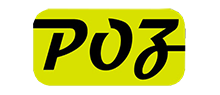 On to the edge of the 'holiday motorway', the A75, in the heart of Gevaudan, the fast food restaurant, 'Poz', is the perfect stop off if you need to take a short break.
Its regional menu, very fashionable at the moment, is distinguished by its local and organic produce: healthy sandwiches, grilled vegetables, freshly squeezed juices… finally putting an end to those dull motorway breaks, generally followed by a bout of indigestion!'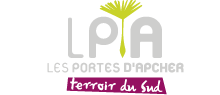 The hotel-restaurant, 'Les Portes d'Apcher', situated on the A75 between Auvergne and the Midi, is known for its colourful decor and refined, natural atmosphere. The hotel boasts a 'picnic in town' feel, with fully renovated rooms and breath-taking views over Margeride.
Its restaurant, 'Terroir du Sud', offers you regional and Mediterranean cuisine under its pine trees, amidst a stunning green lawn and living walls.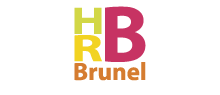 True boutique deco, the Brunel hotel-restaurant, 'Le Rocher Blanc', will surprise you with its assertive yet cosmopolitan character. Situated between Auvergne and Languedoc Roussillon, this family hotel offers you 9 distinct themed rooms and 10 standard rooms as well as its spa, its restaurant with traditional and creative dishes, its bar and a wine cellar.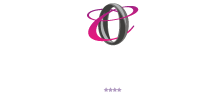 A magical journey awaits you at 'Le Château d''Orfeuillette', where you will experience its chic and glamorous ambience. The 19th century residence has been completely renovated and surprises guests with its historic yet somewhat contemporary character. Surrounded by a park of 12 hectares in the heart of Gevaudan, 'Le Château d''Orfeuillette' offers you cuisine crafted from the finest raw ingredients and original flavours which are continually renewed within the folds of the intimate atmosphere of this gourmet restaurant.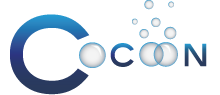 Well-being and relaxation are the watchwords of the 'La Suite Cocoon'. This old farm, a private space of 250 m² offers you all the comfort of a luxurious hotel. Located within the confines of Gevaudan, just on the outskirts of Cantal and Lozère and 2 hours from Montpellier, the Cocoon Suite offers you its spa, indoor swimming pool, Jacuzzi 'under the stars', massage chairs…
You will soon come to understand that 'La Suite Cocoon' is an extraordinary place… so much more than a suite, it's a declaration!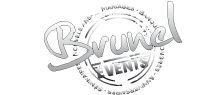 Whether you opt for 'Le Château d'Orfeuillette', 'Le Rocher Blanc' or 'Les Portes d'Apcher', our catering service will respond to all your wildest dreams! Choose from one of our styles of cuisine and we will cater to all your events - seminars, weddings, baptisms, inaugurations, family gatherings, etc.
Brunel Events: turn-key events, customised decor, themed buffets…