Concept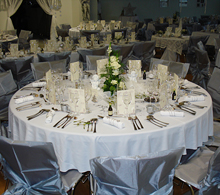 Catering all your events
The Brunel Group offers you its eclectic catering service, 'Brunel Events', an extraordinarily high-quality provider for all your events.
Weddings, baptisms, inaugurations, family gatherings, etc., you will have the choice between the restaurants at 'Le Château d'Orfeuillette', 'Le Rocher Blanc' or 'Les Portes d'Apcher', depending on your requirements. 'Brunel Events' can bring your events to life by relocating to wherever you are.
It is also possible to decorate your rooms according to your personal specifications, provide entertainment, buffets and cocktails.
Contact
'Brunel Events'
Traiteur
La Garde
48200 La Garde
Your representative: Marielle
Tel.: +33 (0)4 66 42 65 65
Fax: +33 (0)4 66 42 65 66
Mail: events@hotels-brunel.com
What's On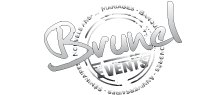 'Brunel Events' adapts to all of your events: company meals, family gatherings, dinner between friends, special occasions or holiday menus. Marielle is at your disposal to study your request and offer you a proposal tailored to meet your specific needs.
Links