Le Château d'Orfeuillette - Rooms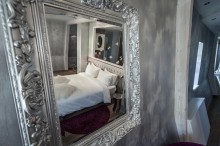 Luxury Suite
A charcoal grey illuminates the walls of the Luxury Suite at 'Le Château d'Orfeuillette'. With its king-size bed, Jacuzzi and video-projector, this suite fits in perfectly with the undeniably chic spirit and glamour of the Château.
Suite
A king-size bed, Jacuzzi and swivel-screen television, the Suite at 'Le Château d'Orfeuillette' does not hold back on luxuriousness, with its cosy, cocoon-like atmosphere and modern design.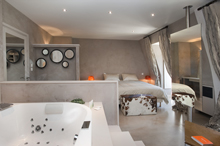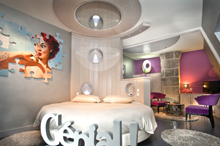 Junior Suite
Each and every Junior Suite at the Château shares that little special something:
With a bubble chair, swing chair, round bed, bathtub for two… it is a true jewel of a suite for those lovers among you!
Luxury Room
If you stay in one of the four luxury rooms at 'Le Château d'Orfeuillette', each sharing the brightest of atmospheres, you'll certainly have a lot to write home about.
- The 'Theophile Roussel Room', named after the former owner of the Château, offers you a masculine universe with its tobacco and chocolate colours and period woodwork: a vintage atmosphere is guaranteed.
- A bold and fashionable design for the 'Luxury Eiffel Room', in tribute to the architect Gustave Eiffel, a friend of Théophile Roussel, who forever made his mark on architecture, particularly with his construction of the Garabit Viaduct
- Candy-floss pink, soft, smooth colours in a 'girly' and 'glossy' style: you are in the Château's thoroughly modern 'Princess Room'.
- With its ultra-glamorous 1950's decor, the 'Marilyn Monroe Room' will give you the impression that you have entered Hollywood itself.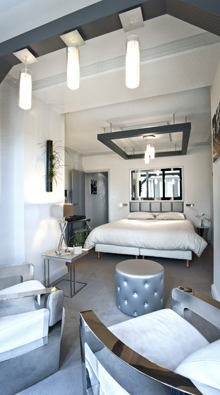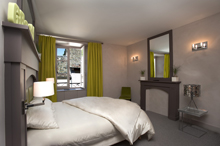 Superior Room
The superior room at the château with its black designer bathroom and mirror effects is an attractive proposition for anyone. A resolutely modern room, accessible to people with reduced mobility.
What's On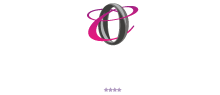 Benefits and Services
Hair dryer
Satellite TV
Safety-deposit box at reception
Dressing room
Bathrobes and slippers
Welcome products
Complimentary Wi-Fi
Links