LE ROCHER BLANC***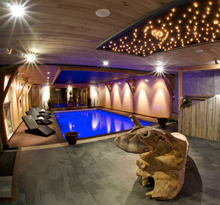 An invitation to take a voyage of discovery
The hotel-restaurant, 'Brunel - Le Rocher Blanc' boasts a certain comfort and a taste for the finer things in life. Since 1904, deeply rooted in its Lozère heritage, it has continually strived to reinvent itself, tirelessly redefining the classic styles of the hotel industry. The hospitality lounge, a veritable showcase, with its contemporary, designer decor, which is carried through to its 9 distinct, flamboyant, brightly-coloured, yet cosy rooms - 'Le Rocher Blanc' invites you to experience something very much unique. Its gastronomic restaurant with its inventive cuisine and 'La Grange aux Bulles' ('The Bubble Barn') , a relaxation and well-being centre, complement this idyllic picture.
The Rooms
'Yin and Yang', 'An Oriental Tale', 'Out of Africa', 'Star Wars', 'Pure Nature', 'Flower Power', 'Altitude Attitude', 'Love and Cool Water' … Enter into the universe of Brunel and discover the nine moods within these unique genre-specific rooms. From the sleekest decor to heavy, almost organic colours, 'Le Rocher Blanc' will transport you to the most comfortable of spaces, which can be suited to your mood. Become the hero of your own night-time adventures and live, in just the space of a moment, a real fairy tale!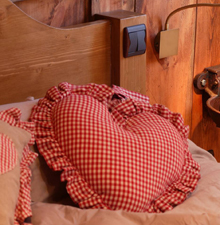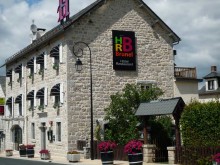 Gourmet Restaurant
Experimental and inventive… two terms which perfectly define the kitchen of Richard Meyriel-Lagrange, head chef of the gourmet restaurant at 'Le Rocher Blanc'. The chef is ably-assisted by his second-in-command, Mathieu Roy. It is within a mountain chalet-style ambience that you can enjoy the creative cuisine, crafted from local seasonal products, by these maestros of 'Le Rocher Blanc'. A trilogy of foie gras, rice-blown crisps or a grilled filet of pike perch served with gentian - each dish is a creation in itself. The different variations on the theme of cheese are somewhat surprising: Dishes can consist of Saint-Nectaire melted into a box of camembert and blue cheese squeezed out of a tube, like toothpaste.
With Christophe Brunel, passionate about wines, you will discover more than 400 regional, national and international vintages (South Africa, Europe and South America). Such a treat for your taste-buds!
Services
3 star hotel-restaurant
In the heart of Lozère - Albaret-Sainte-Marie
10 Standard Rooms and 9 Themed Rooms
Gourmet Restaurant
'La Grange à Bulles' ('The Bubble Barn'): heated indoor pool, sauna, Jacuzzi on the terrace, gym and massage facilities.
Complimentary Wi-Fi
Heated swimming pool
Tennis court
Billiards
Mountain biking
Piano
Bar
Board games available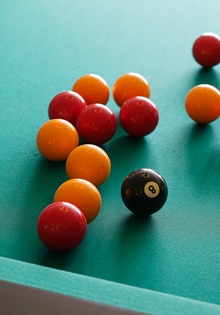 Contact
Hôtel Restaurant Brunel***
Le Rocher Blanc
La Garde
48200 Albaret-Sainte-Marie
Tél. : +33 (0)4 66 31 90 09
Fax : +33 (0)4 66 31 93 67
What's On
Designed as a true œnological palace, the wine cellar at 'Le Rocher Blanc' presents a rigorous selection of 500 national and international wines from South Africa, Europe and South America.
Some of them are available for sale, allowing you to recreate your own small paradise of wine at home.
Links