Le Château d'Orfeuillette - Seminars and Receptions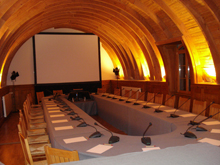 Your Private and Professional Events
For all your events, 'Le Château d'Orfeuillette' offers you its meeting room, located in the former chapel of the vineyard, with its 19th century overtones and Philibert ceiling (in the shape of the underside of a boat).
Surrounded by parkland of centuries-old trees, it can hold up to 80 people (theatre style).
Bespoke Organisation
For your weddings, work meetings, family celebrations, 'Le Château d'Orfeuillette' can be hired privately to accommodate your every need. Possibility to provide themed events. Consult us and we will ensure that your plans are carried out according to your wishes.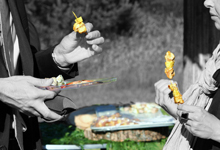 Practical Information and Room Plans
N

o. of meeting rooms

Names
Surface area m²
U-shape

Theatre style

Banquet

Classroom

Boardroom

1
The Chapel
70
26
90
70
40
30


What's On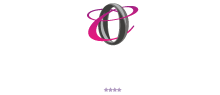 Cookery Classes
Cookery Workshops - throughout the season at the Château
Links